TRI

WEST

Real Estate Resales and Rentals
Vacation Home Alternatives
TRI West 40 Year History with Fractional Ownership
The history of TRI West and fractional ownership goes all the way back to 1979 when Mario Collura, the broker for TRI West, entered the timeshare industry as a developer at one of the first luxury fractional products available.
It was a condominium conversion project located in Maui, Hawaii called the The Whaler on Ka'anapali Beach and consisted of 2 to 3 week fractional interests which sold for an average $15,000 to $20,000. Ownership was the traditional fixed date/week, fixed unit style meaning owners returned to the same unit during the same time period every year.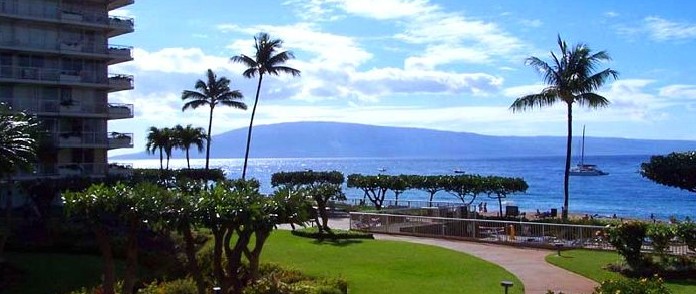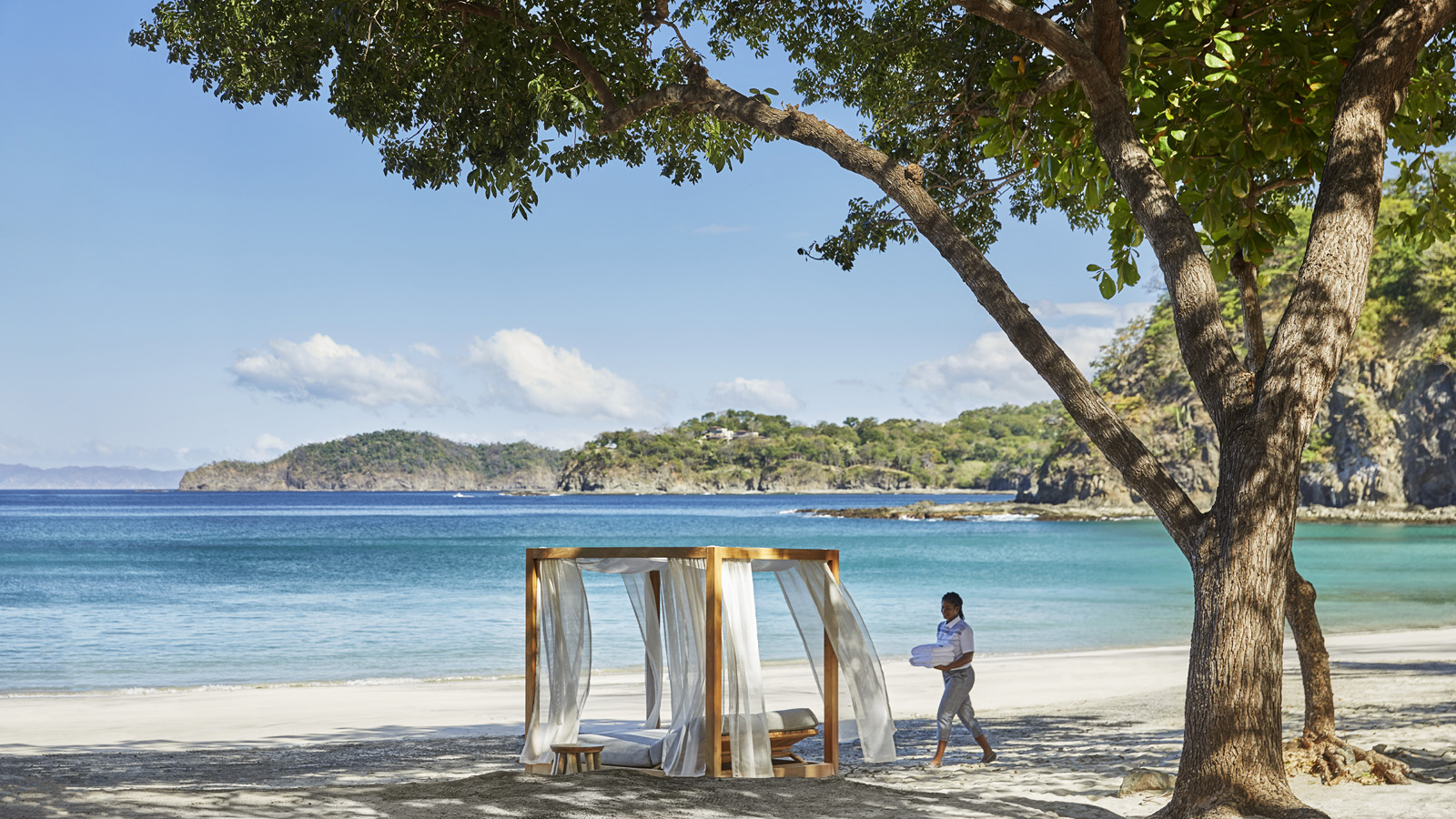 Fast forward to the present, TRI West is now helping sellers and buyers worldwide with luxury timeshares and fractionals developed and managed by major hotel brands like Four Seasons, Marriott and Ritz Carlton with resale prices ranging anywhere from $50,000 to $300,000.
These fractional interests combine ownership types that include rotating reservation priorities, points or credits systems, and exchange programs with other properties, offering owners the option of customizing their own usage patterns.
And Now The Story In Between
In the 1980s and 1990s there were a number of low to medium-priced fractionals with 4 to 12 week ownership shares selling for $15,000 to $20,000. These fractionals typically did not have the amenities and services that a hotel could provide. Many had predetermined usage schedules which limited owner flexibility.
In the late 1990s and early 2000s, "The demand for upscale fractional accommodations was steadily growing and we wanted to be one of the first resale and rental brokers to specifically address this marketplace," said Collura.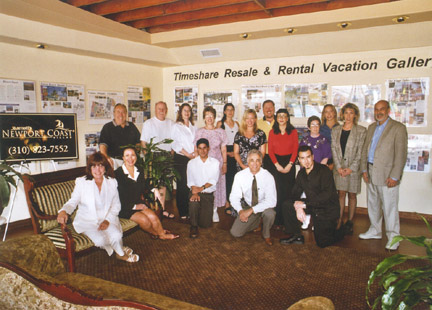 With that goal in mind, in 2003 TRI West opened a "Vacation Home Alternatives" resale and rental specialty department for upscale fractionals. Upscale fractionals had many names including residence clubs, private retreats and exclusive resorts. But the common thread was luxury residence accommodations with hotel-style amenities in some of the top resort locations around the world.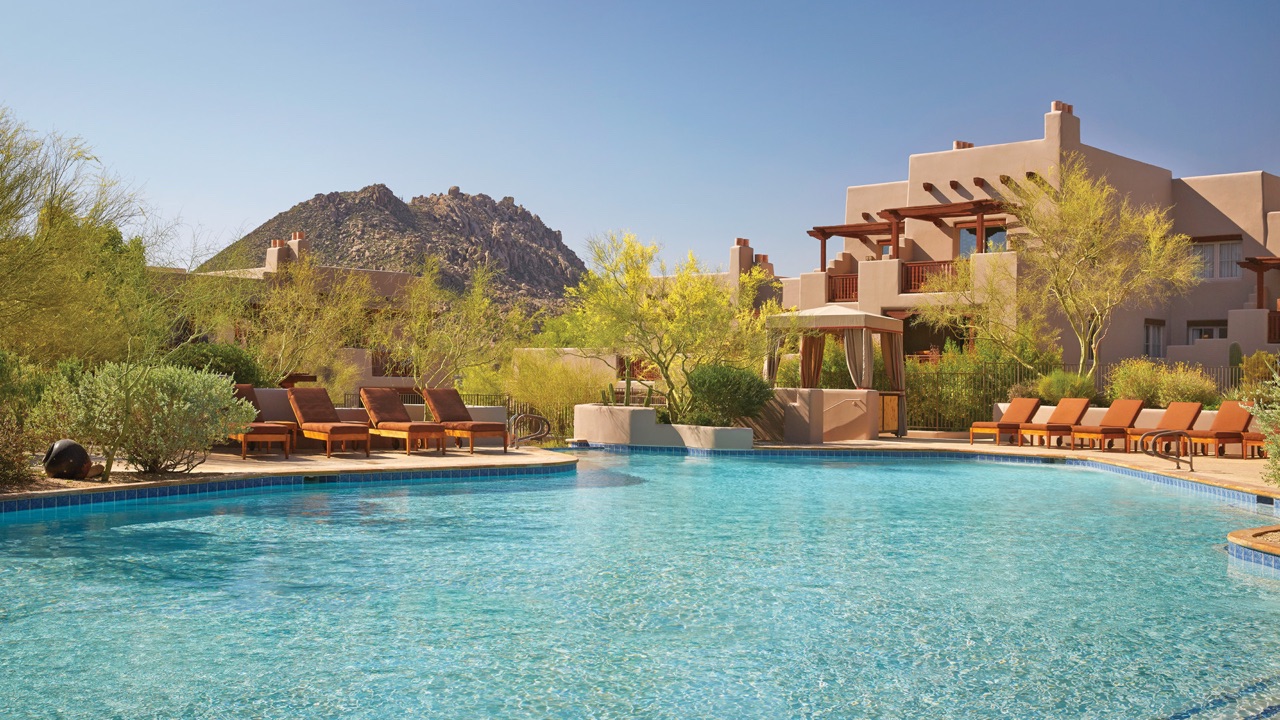 In 2003, Four Seasons Residence Clubs Aviara and Scottsdale at Troon North selected two established California timeshare resale companies familiar with high-end timesharing as Preferred Brokers for the resale of intervals at both resorts. TRI West was one of those brokers.
While many fractional properties are sold as multiple week packages, the Four Seasons Residence Clubs Aviara and Scottsdale at Troon North offer owners a level of flexibility that is unique in the fractional industry.
These properties may be purchased as individual weeks, which affords owners the ability to mix and match unit sizes and seasons, and vary their usage patterns from year to year. Owners are able to design their own fractional, customizing ownership to meet their personal needs and travel patterns, and up-sizing or down-sizing as their lifestyles change.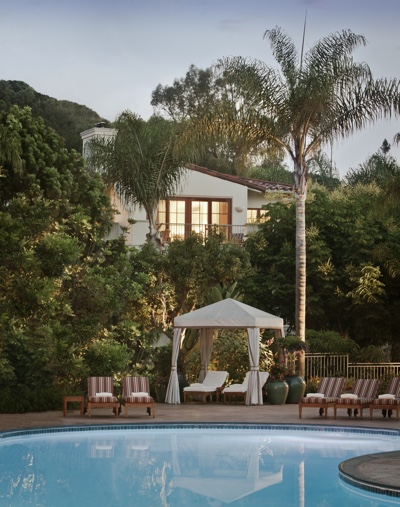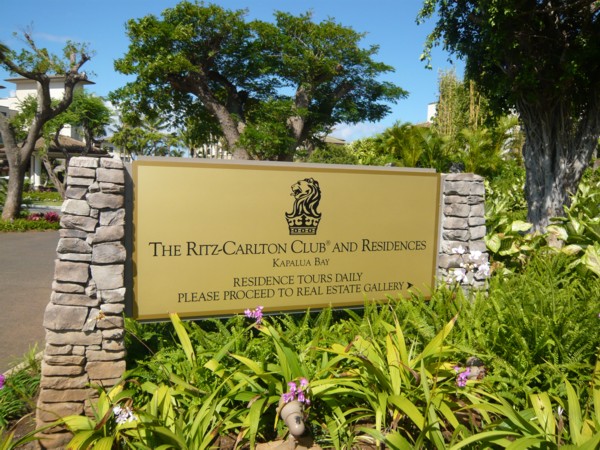 We have found that fractional ownership fits in the middle between traditional timeshare weeks and whole ownership vacation or second homes. Over time, many owners move between different types of ownership. Some upgrade from one or two weeks to a larger fractional interest.
Some down-size from second or vacation homes which require extensive attention and upkeep, to managed turn-key fractional ownership with full resort amenities. Still others are selling their fractional properties because they like the community they've come to know, and are purchasing whole-ownership homes nearby.
Most Four Seasons Residence Clubs are now in the resale phase and include Four Seasons Residence Clubs Aviara (CA), Scottsdale at Troon North (AZ), Jackson Hole (WY), Vail (CO), Punta Mita (MX), and Costa Rica (CR).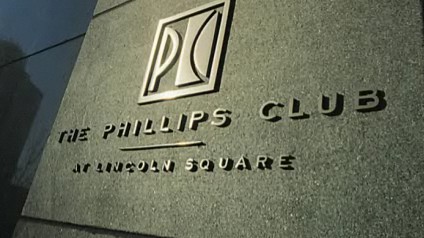 As the fractional market expands, a wider variety of owner needs are being addressed.  One of the greatest is owner interest in flexibility, with the option to access not just one, but a selection of upscale destinations.  This can occur within a certain resort group, and also includes high-end external exchange options.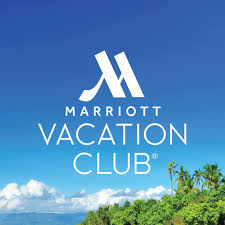 For example, several properties within the Four Seasons Residence Club group offer owners a priority rotating system of reservations at their home resort, while also offering, through a credits (i.e. points) network, access to other Four Seasons fractional properties and the ability to use different size villas.
TRI West is the exclusive authorized broker for both Four Seasons Residence Clubs Aviara and Scottsdale at Troon North, and specializes in all Four Seasons fractional properties. TRI West is actively selling resales at the Four Seasons Residence Clubs in Costa Rica,  Punta Mita, Jackson Hole, Vail, Aviara and Scottsdale.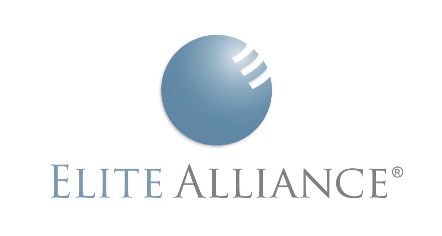 "Dollar for dollar, the upscale fractional experience far outweighs the traditional timeshare experience. We think our clients should have a portfolio of timeshares, ranging from a traditional timeshare to an upscale fractional," Collura explains.
TRI West has been a leader and innovator in the timeshare industry for over 40 years, helping both owners and resorts navigate the ever-changing timeshare and fractional landscape. In addition to working with individual buyers and sellers, TRI West offers transition and acquisition programs for Owner Associations and Resorts.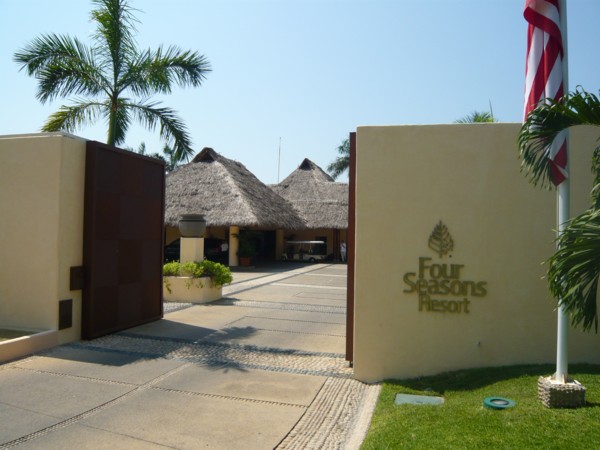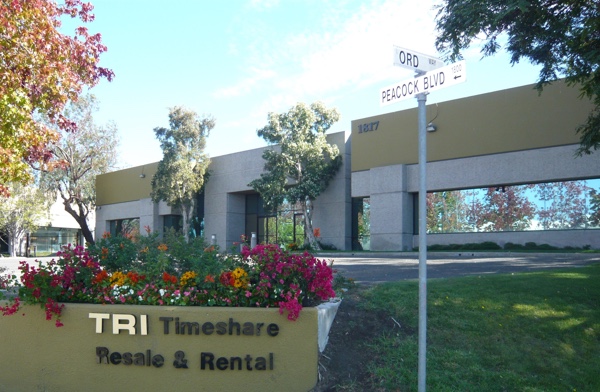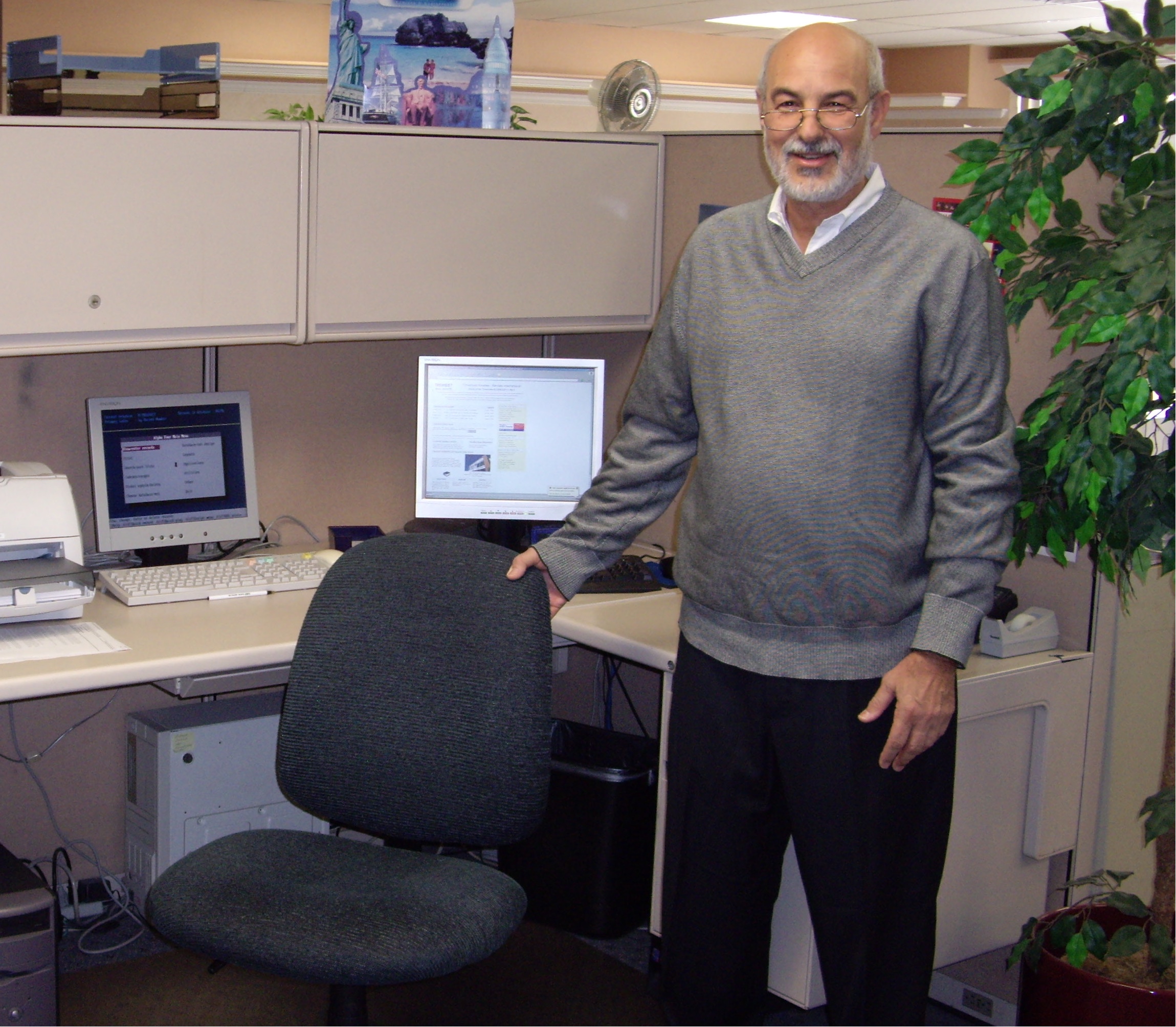 President and Broker, TRI West